Blog
I was just featured in an article on the blog The Work at Home Wife, a resource for freelancers created by Angela Nelson. 
Angie asked for real life stories about the challenges of freelancing, so I shared my Great Recession tale about having to adapt when the design and construction industry went into a prolonged standstill. 
If you'd like help planning to diversify your business or services, give me a call.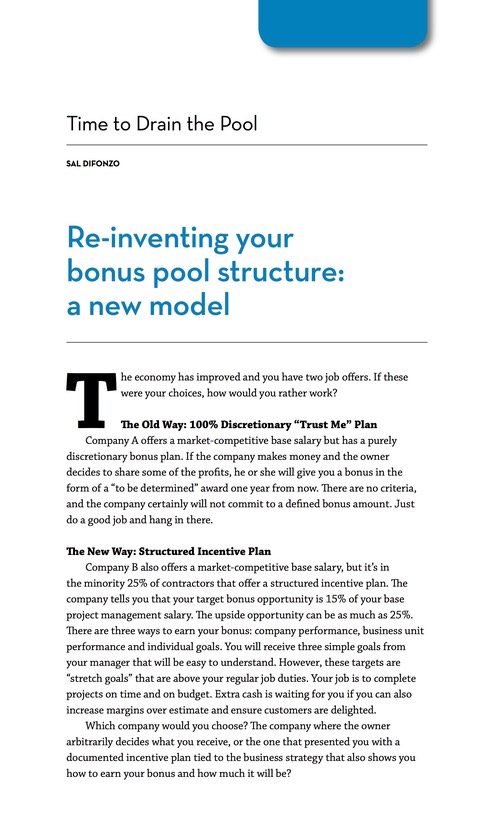 My colleage Sal DiFonzo wrote this great article about why structured incentive plans get better results for companies, and are replacing discretionary plans. Sal illustrates how bottom-up funding of plans compares to top-down structures, and explains how your firm can get started in making this important change. 
View or download a PDF of the full article. 
If you'd like to talk to Sal about converting your firm's bonus structure to one that makes your firm more attractive to the best candidates, and is demonstrably equitable to everyone on staff, call him at 602-381-8108.
…